World's first mass-production of sustainable hybrid printed electronics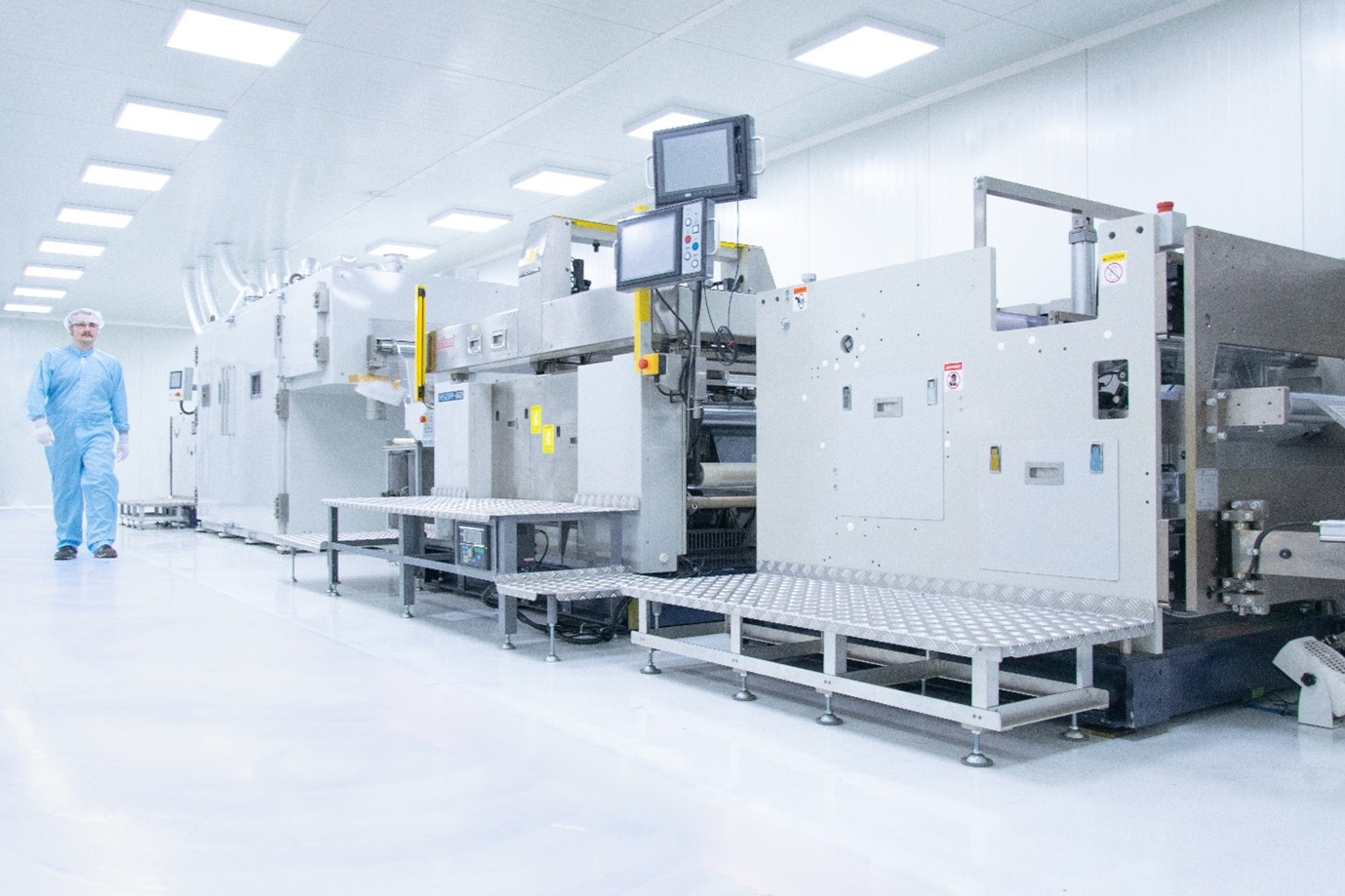 Customized Roll-to-Roll Printing Line (Photo: TracXon)
TracXon was launched in January 2022 as a spin-off of TNO Holst Centre, a research institute based in Brabant, the southern province of the Netherlands. The aim is to mass produce prototype hybrid printed electronics products researched and developed at the centre.
Mass production of complex hybrid products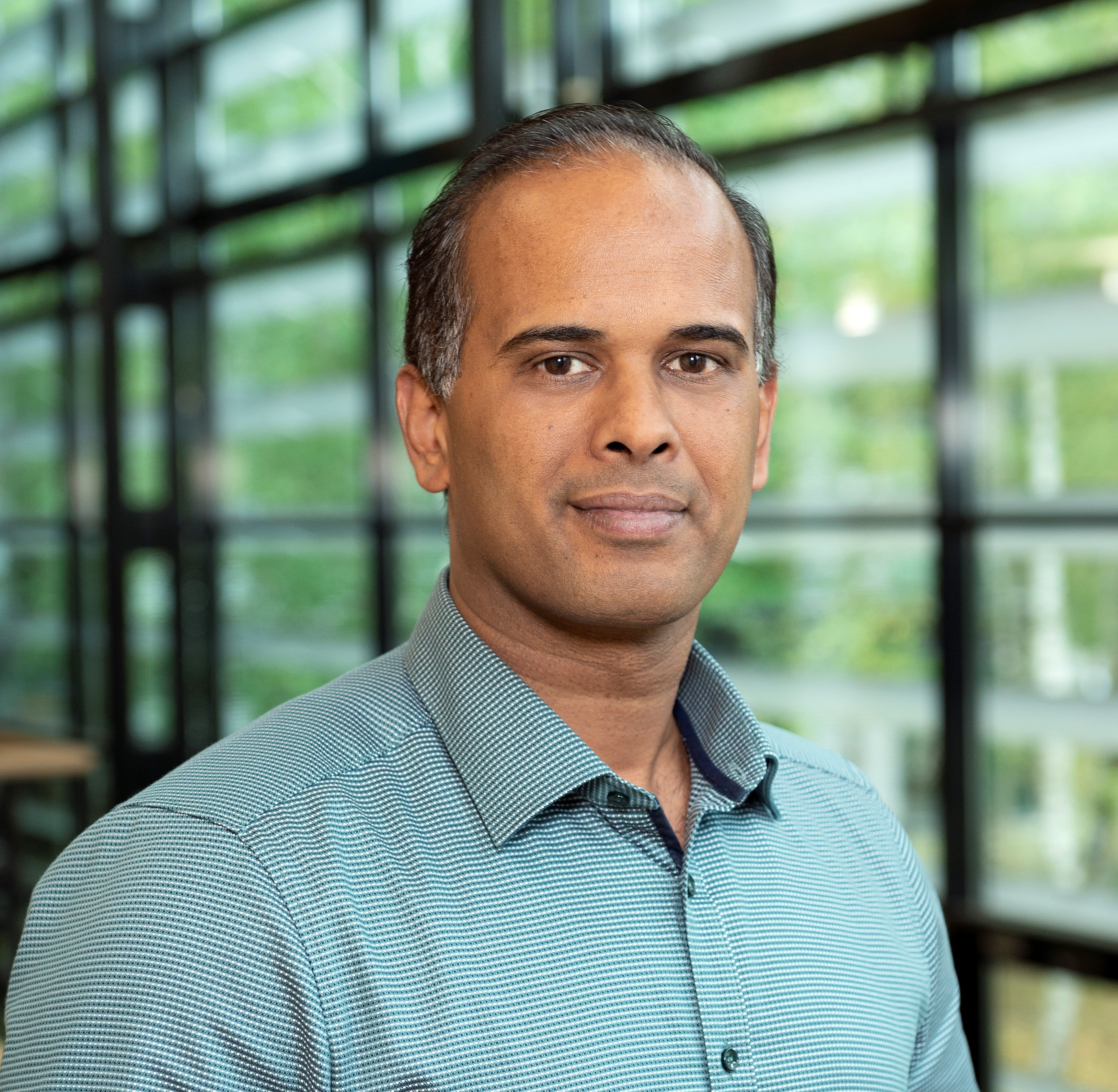 Ashok Sridhar, CEO of TracXon (Photo: TracXon)
Hybrid printed electronics (HPE), manufactured by TracXon, combine electronic devices made by printing electrical circuits and sensors on flexible film with components such as chips and LEDs made from semiconducting and other materials.

Many companies have printed electronics technology, but no company in the world can mass produce complex hybrid products that require both advanced printing and assembly technology.

"TracXon is the first to go into mass production. We are creating an industry that did not exist before", explains Ashok Sridhar, CEO of the company.
From wearables to large-screen LEDs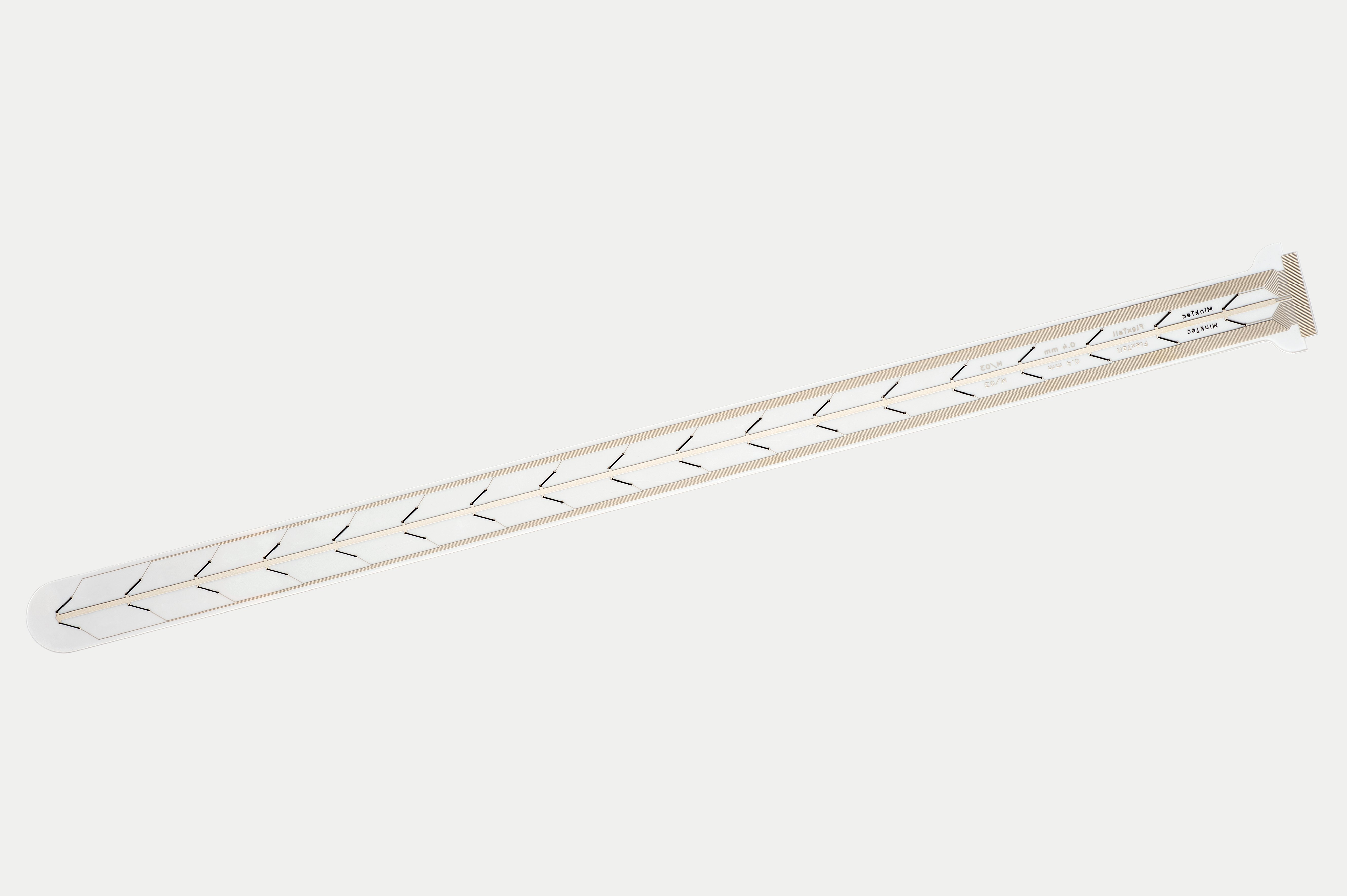 Wearable Sensor produced for a German company, Minktec (Photo: TracXon)

Lightweight and enabling flexible shapes, HPE can be applied to a wide range of products. For example, IoT devices that can read and communicate information via sensors. Wearables, which can be worn directly on the skin or integrated into clothing, can be used to measure vital signs such as body temperature and heart rate.

Similar technology can be applied in logistics. For example, when pharmaceutical companies transport vaccines, they can create tags that monitor location, temperature, humidity, etc. to maintain constant transport conditions while being monitored remotely.
It could also be applied to devices for vehicles to communicate with each other using sensors to detect the situation if autonomous driving becomes widespread in the future.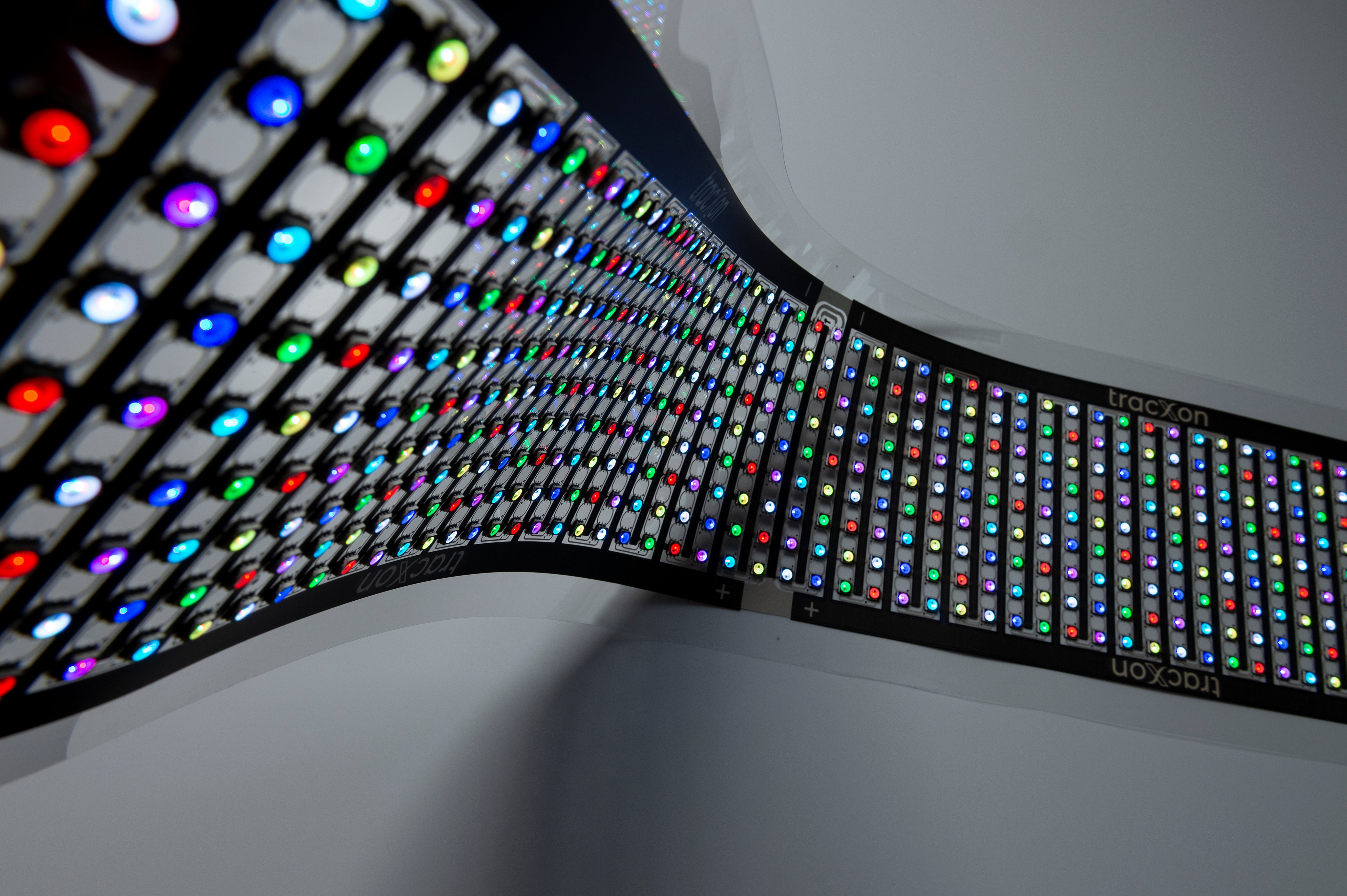 RGB LED Foil for Signage Applications (Photo: TracXon)
Apart from IoT, applications in lighting and digital signages are possible. Very small micro-LEDs can be integrated into film to make the sunroof of a car shine like a starry sky. Alternatively, large LED displays could be made from lightweight, flexible HPE, which could then be wrapped around pillars. This would open up new world of digital advertising.
Sustainable printing
TracXon's HPE is not only lightweight and flexible, but also sustainable.

Conventional electrical circuits go through a process where the substrate is entirely covered with copper, which is then removed by etching using chemicals until a pattern is obtained. In addition to using large amounts of water, up to 90% of the copper can be removed, which is wasteful.

HPE, on the other hand, adds only what is needed to the film, so there is no waste and hardly any water is used. Furthermore, the substrate film can also be bio-based polymers that can be recycled into another product at the end of life. This is also very sustainable, given that conventional substrates are ultimately incinerated.
100,000 units by the end of 2023
TracXon's office is located in Eindhoven, a high-tech cluster in Brabant. In February 2023, they installed a customized roll-to-roll printing machine from a Japanese manufacturer, with pilot production already underway.

In September this year, 10,000 units of the product will be manufactured for a European customer, and in October another production line will be added, increasing production to 100,000 units by the end of the year. By 2025, they plan to operate two printing lines and two assembly lines for 16 hours a day, which will enlarge their capacity to several million units per year.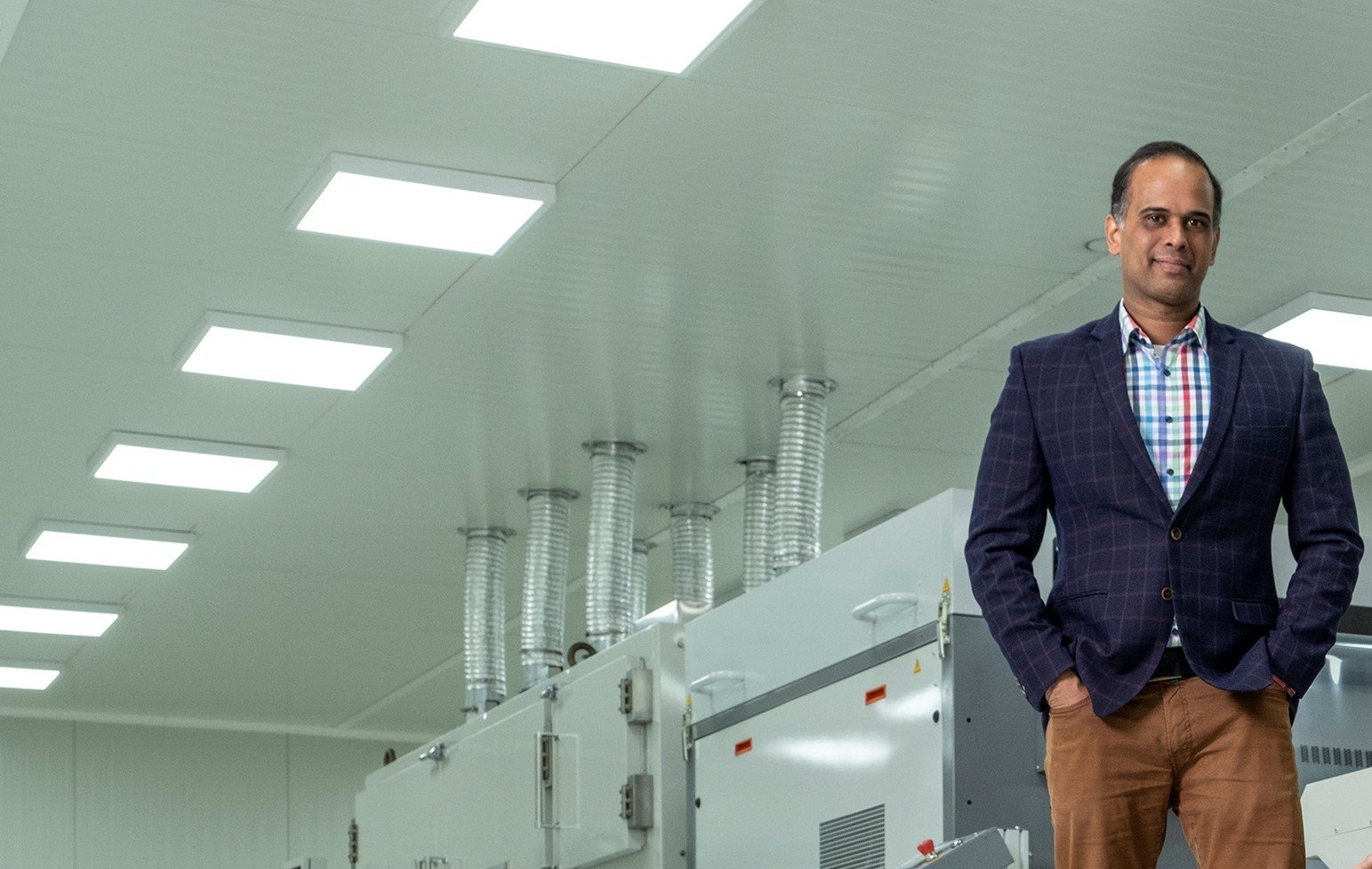 "We will be the first company in the world to achieve the mass-production of complex hybrid flexible electronics", Ashok Sridhar says. (Photo: TracXon)
'TNO Holst Centre researches and develops technologies and prototypes for our customers, and we take the next step; full-scale production. The customer can get a one-stop complete solution in Eindhoven. And if the production volumes grow, we can help our customers set up their own factories locally, which is a kind of licensing business", says Sridhar.

TNO Holst Centre has built up trust with its Japanese customers over many years. Building on this trust, TracXon wants to further strengthen its collaboration by supporting them in manufacturing.

Contact: ashok.sridhar@tracxon.tech