Reproducing the feeling of real handshake in VR, University startup successfully develops new "Haptic Technology"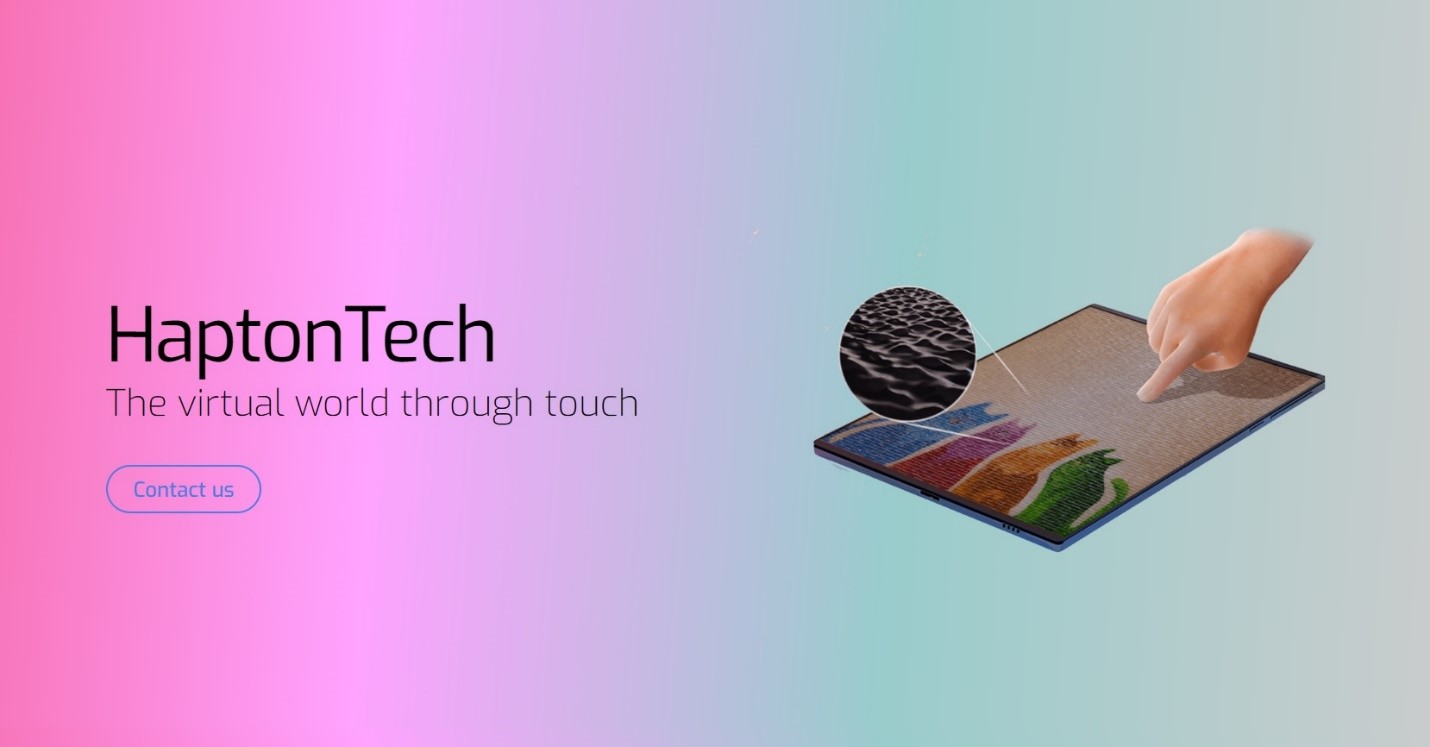 If you shake hands with someone you meet in virtual reality (VR), you can actually get a feel of their hand - this experience is becoming a reality. HaptonTech, a start-up company from Eindhoven University of Technology (TU/e) in Brabant, the southern province of the Netherlands, is opening up a new world of communication by developing unprecedented haptic technology.
Adding tactile experience to users
HaptonTech specialises in what it calls 'haptic technology', that can create a tactile experience by applying force, vibration or motion to the user.

"People perceive computer mice, desk surfaces, and other objects entirely through haptic perception. Now those surfaces are static and permanent, but we wanted to change that. We want the surfaces to go from smooth to matte, or to bring about a dynamic change in the experience when you touch them."

Liu Danqing, Co-founder of HaptonTech and Associate Professor at TU/e, said.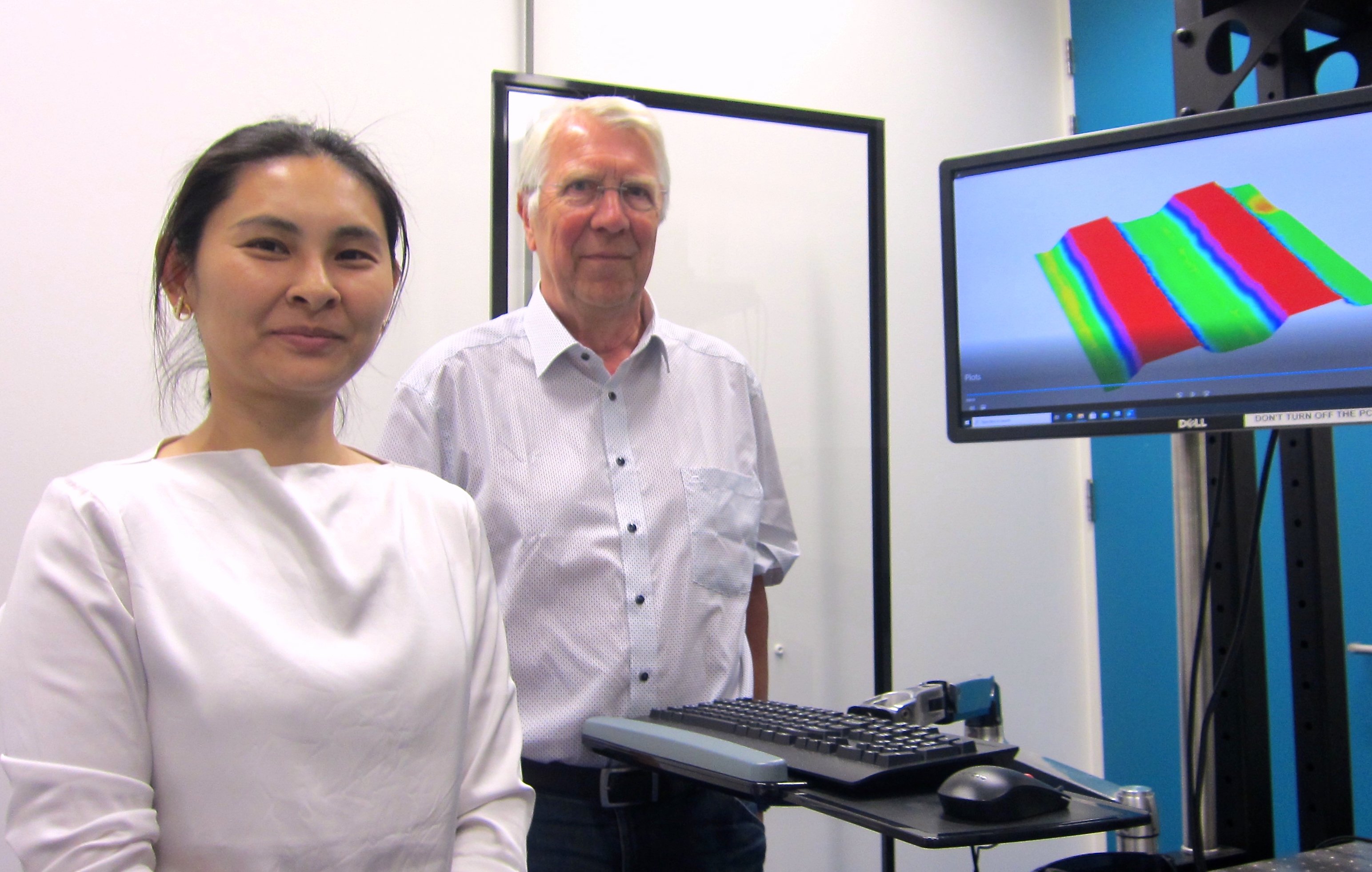 Dr. Liu Danqing (left) and emeritus prof. Dirk J. Broer (right), co-founders of HaptonTech ©Naoko Yamamoto
To bring about this dynamic change, the company has developed its own technology to 'create bumps out of flat surface'. "Other companies are working on haptic technology in different ways, but our technology is unique in changing the surfaces" says Liu.
How to deform the surface and make the users feel it?
The company's "bump creation technology" involves creating an electrical field on a thin transparent film and moving the direction of the molecules in a certain direction to expand them, creating protrusion on the film.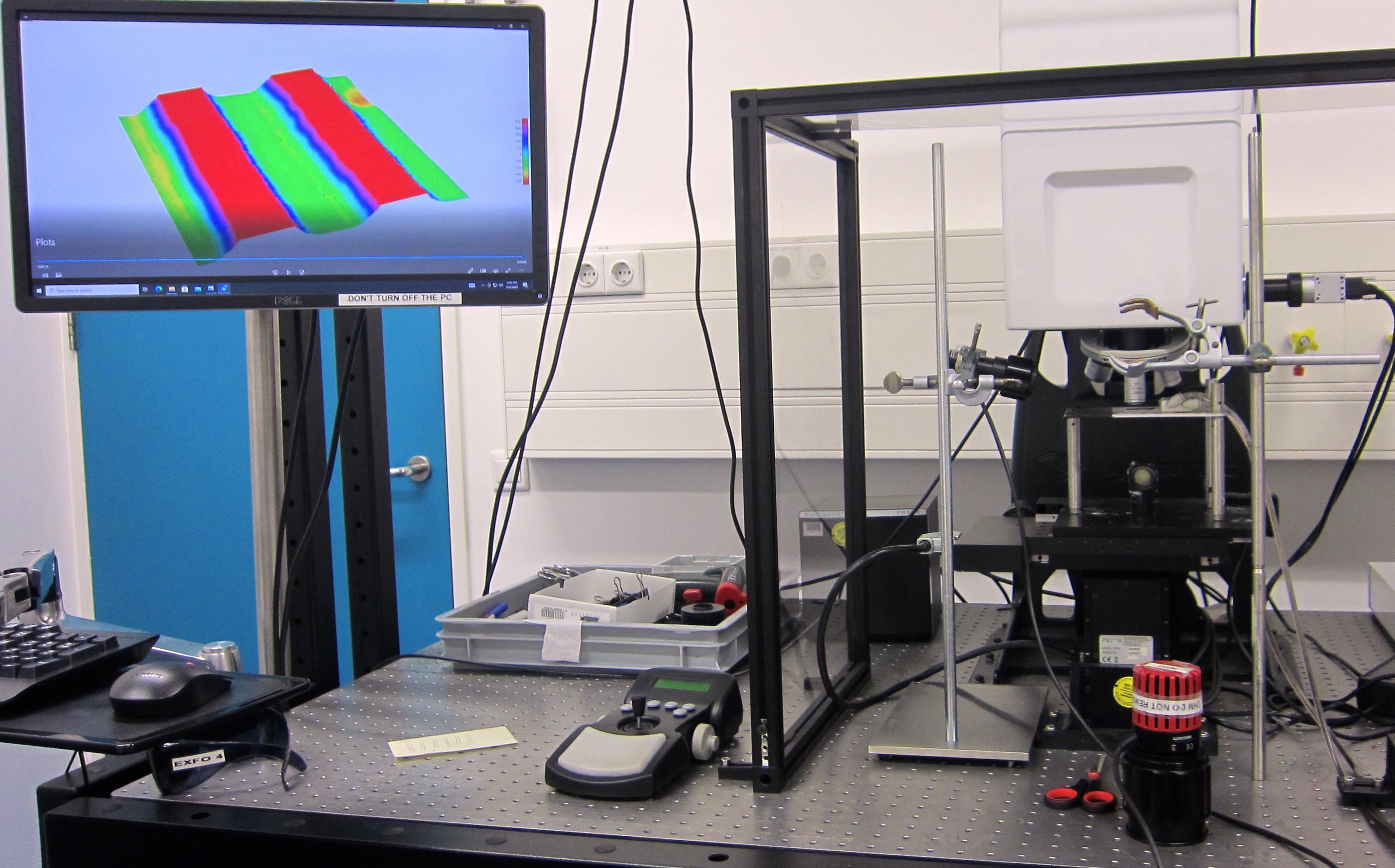 The device for creating bumps on the surface of the film. The uplift can be observed on the monitor on the left. ©Naoko Yamamoto
While other companies' technologies have coloured films or do not hide electrodes, the conductive film developed by HaptonTech is transparent, thin, and can be coated on a variety of substrates, including glass and robot finger surfaces. The company's strength lies in having this patent and material.

Dirk J. Broer, another co-founder and emeritus professor at TU/e explains, "Our technology is based on the accumulation of the research on liquid crystal technology over the past 40 years. The molecular material used today was discovered in 1985, but we developed special molecules to add to it to create a film that deforms when exposed to light. HaptonTech has taken a step further by using an electric field, rather than light, to deform the film."
From VR to cleaning Mars rover
The company's technology, which can coat a variety of substrates and deform surfaces with electric fields, can be applied to a wide range of fields. One such application is interactive haptic communication in VR, for example, where touching a body part can be felt by another person at a distance.

"We could use this film to make the robot's fingers have fingerprints, or add moisture to the material to make the robot's fingers sweat. It makes the experience in VR more realistic" (Broer)

If the same film is applied to the surface of a LCD display, it will be possible to deform the surface of a tablet or smartphone. In this way, information can be obtained through the sense of touch without having to look at the screen.

If this technology is applied to screens in cars, so that the buttons pop up when needed, the driver could operate the screen while keeping his eyes on the road," Broer said.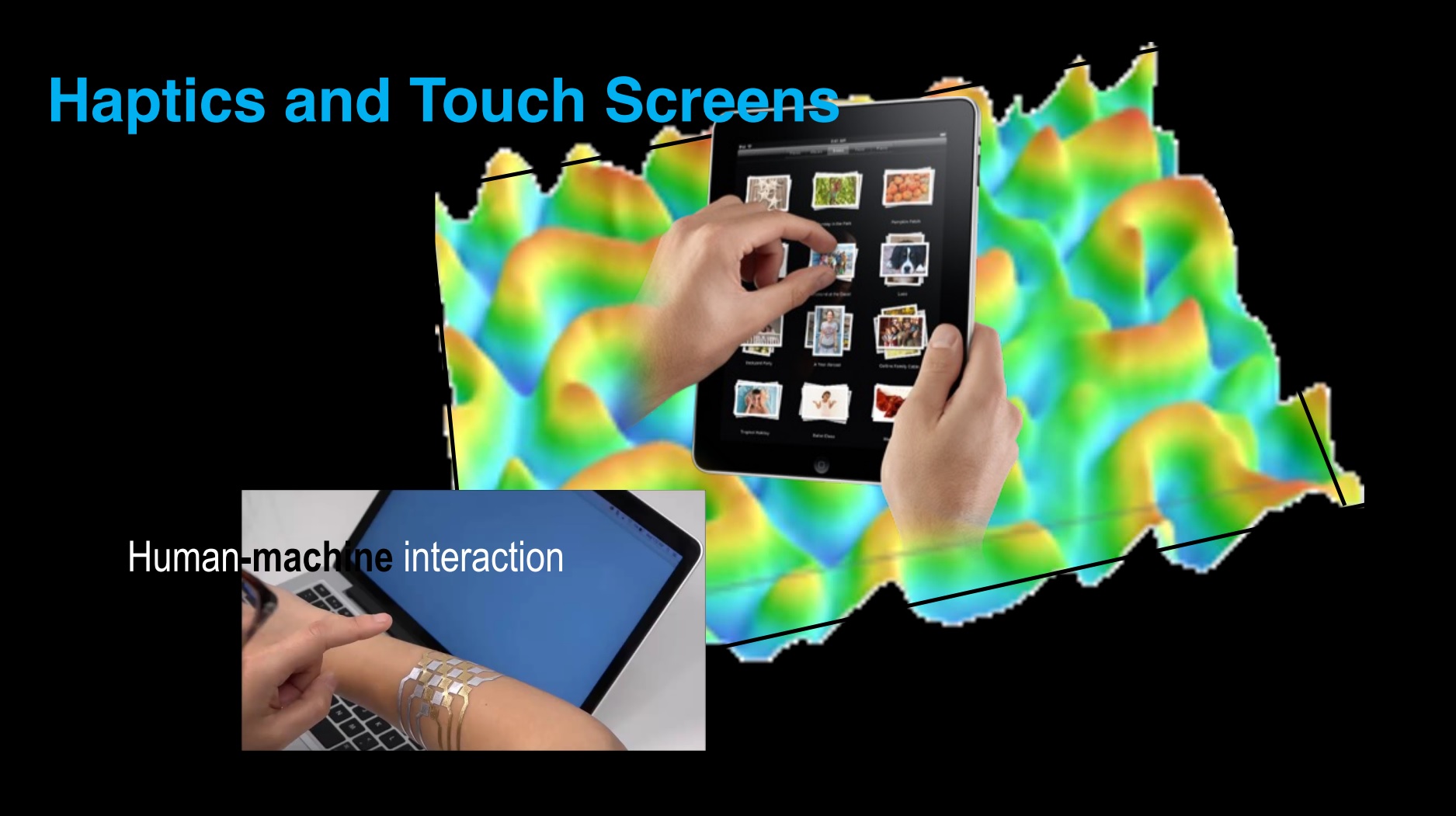 Haptic technology can be applied to tablet displays and interactive haptic communication (Source: HaptonTech)
Other applications include cleaning the surface of the solar panels by deforming the surface and shaking off sand and dust automatically. The technology could be applied to solar panels for Mars rover in the future, and they were actually approached by NASA.
Explore possibilities together
Haptic technology, which is still under development, offers many possibilities. In order to explore the best products to use the company's technology, HaptonTech is now looking to get in touch with a number of end-users.

According to Broer, the company aims to develop products together with its partners. And, in the future, to expand its operations into manufacturing.

He encourages people, "If you are inspired by our technology and have some idea, please contact us".

Contact: Contact Us – HaptonTech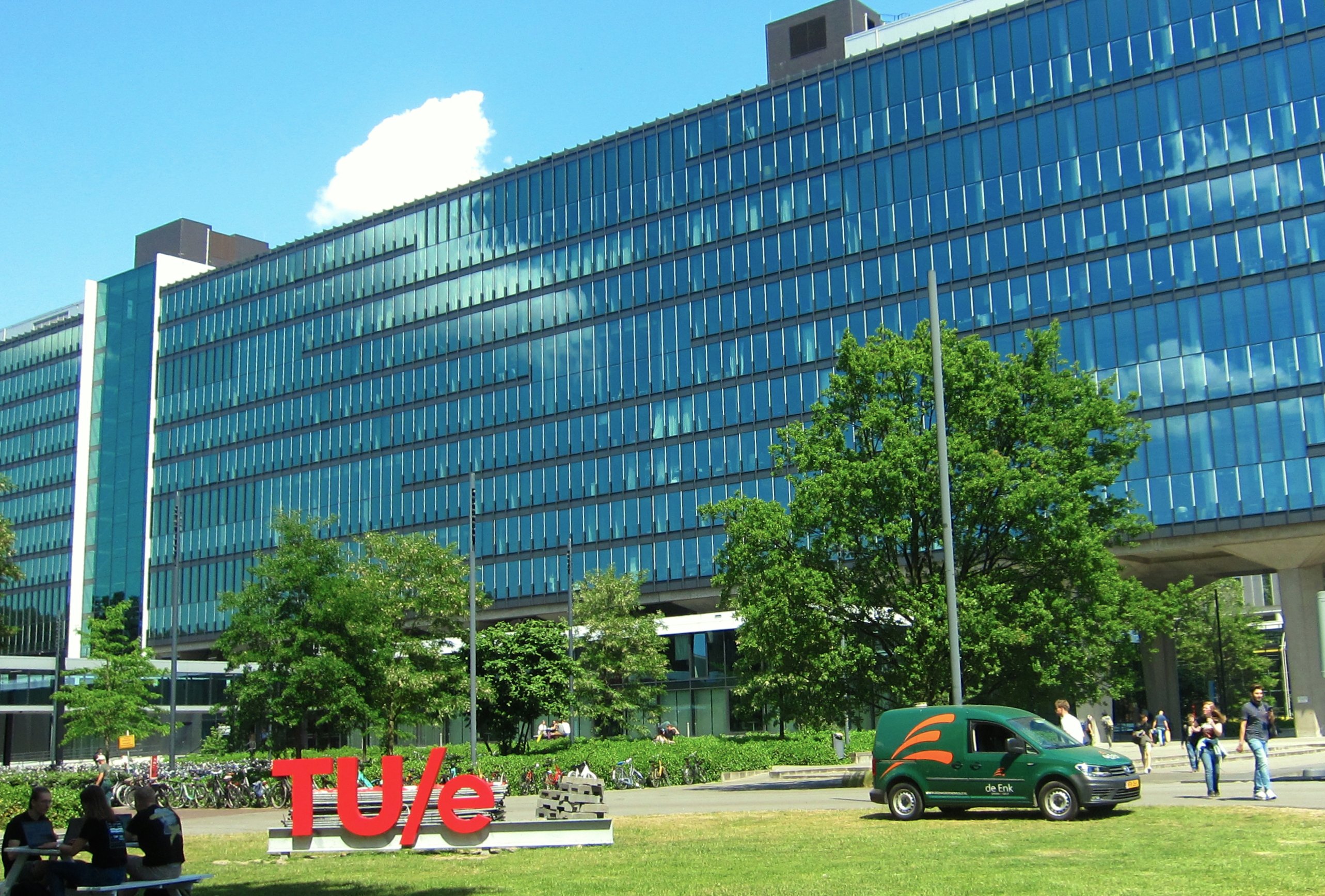 Eindhoven University of Technology (TU/e), where HaptonTech was born ©Naoko Yamamoto